The EGLCC builds on the strength of its member chambers. Together, the Chambers and their members, supported by their partners, create a stronger local, national and European LGBTIQ business community. The EGLCC provides a platform for connecting growth oriented, creative and innovative LGBTIQ businesses with corporates that recognize and support the opportunities an inclusive and diverse supply chain offers. As an umbrella organization for national European LGBTIQ Chambers of Commerce, the EGLCC serves as an LGBTIQ business hub as well as the Pan-European provider of LGBTIQ certification for Supplier Diversity Programmes.
Become a member of your national LGBTIQ chamber and tap into its network, activities and business opportunities. The membership is free of charge and opened to LGBTIQ owned and managed businesses.
Start the self-registration.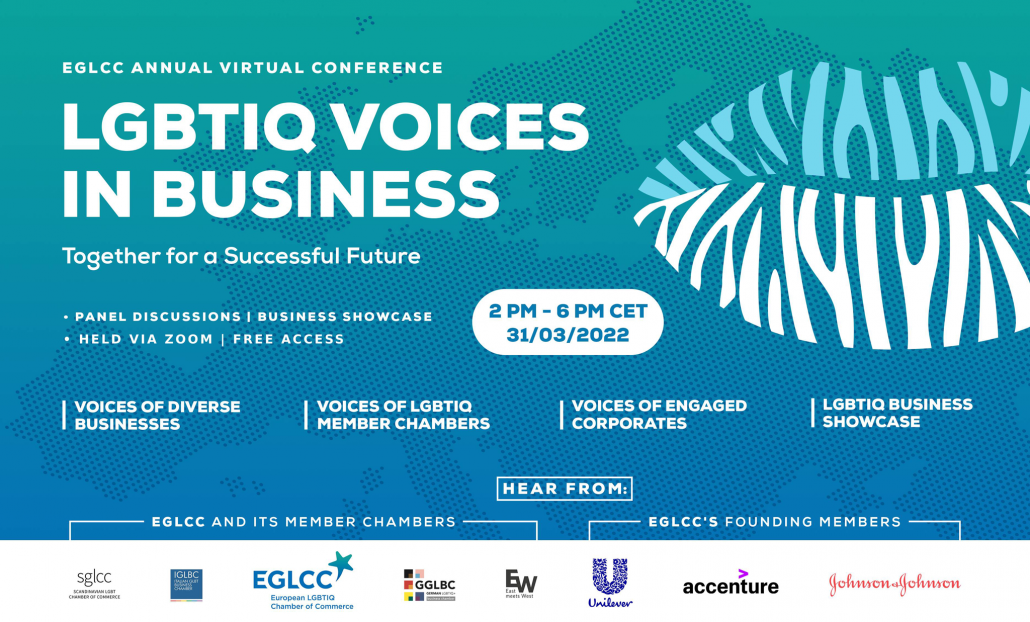 Should you miss the event on March 31st, you are welcome to stream its three topical panels as well as to browse through its speakers.
To stay ahead of the events and other information, follow our social media channels below and subscribe for EGLCC newsletter.
Contact Us
Contact us and learn more about how EGLCC can help you to discover new business opportunities: